Huminsyra med aminosyra
Humic Acid With Amino Acid förbättrar fertiliteten, vattentätheten av jord och effektiviteten av gödselmedel. Det har också effekten att fästa N, lösa K och P, samtidigt som man förstärker sjukdomsresistensen hos grödor, vilket minskar plantans död och rotrot.
Humic Acid With Amino Acid hjälper till att främja grödor som förfaller tidigt, förlänga skördeperioden och minska resterande mängd nitrat, tungmetaller och andra farliga ämnen i grödor. Förbättringen av avkastning och kvalitet är signifikant.
Humic Acid With Amino Acid Specification
Humic syra: 15% min Amino Aicd: 10% min N: 13% min P: 2% min K2O: 1% min
Humic Acid Med Aminosyra Fördelar:
För jord:
§ Förhindra att gödningsmedel går av, behåll gödselns effekt
§ Modulera entironment av mikroorganismer
§ Förbättra vattenhållande kapacitet och luftning
§ Öka jordens bördighet, intensiv jord
§ Öka jordaggregatets struktur
§ Förhöjningseffekten av fosforsyra
§ Förhindra markförsurning
§ Minska salthalten i marken
§ Justera markens pH-värde
För Växt:
§ Förbättra motståndskraften att bekämpa kyla, torka, insekter och logi
§ Förbättra rörlighetens dragkraft, gör växten bättre absorberad.
§ Förbättra grödans fysiologiska aktivitet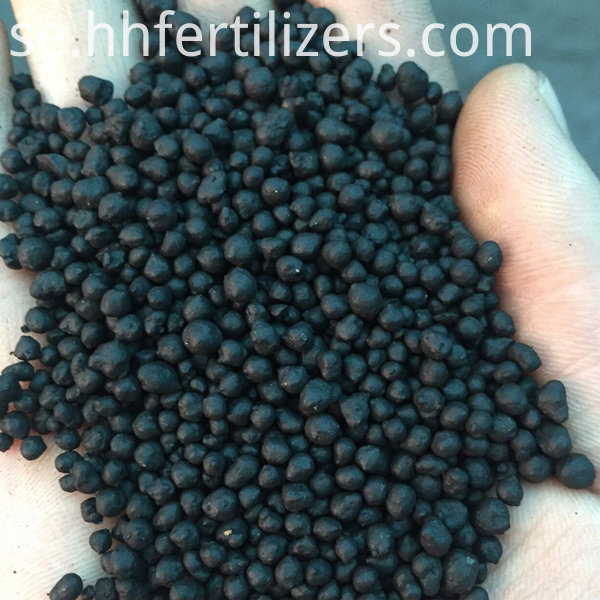 Huminsyra med aminosyra

Hanhao Fertilizer Co, Ltd är en av de mest professionella tillverkarna av gödningsmedel i Kina. Det grundades i juni 2000 och började producera i maj 2001. Vår fabrik ligger i Hanjiawa industripark, Shijiazhuang, som ligger mycket nära Peking och Tianjin hamn. Den totala arealen på vår fabrik är mer än 70.000 kvadratmeter. Vi äger fyra avancerade teknik producera linje med investering på 150 miljoner RMB.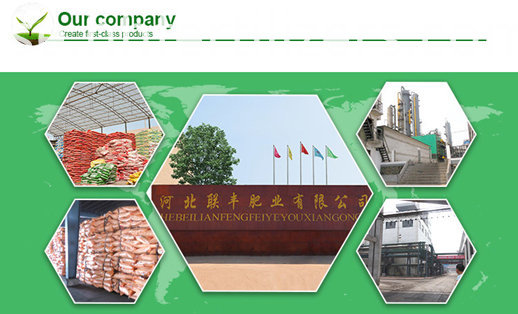 Huminsyra med aminosyra

Vi levererar kvävegödselmedel, kaliumgödningsmedel, fosfatgödselmedel, organisk gödningsmedel och flytande gödningsmedel. Såsom Ammoniumsulfat, Urea, Kalcium Ammoniumnitrat, SOP, MOP, MAP, MKP, DAP, Humic Acid & Kalium Humate, NPK compound gödselmedel och NPK vattenlöslig gödningsmedel, etc.
Enligt produktens egenskaper och priser har vi 9,5 kg, 25 kg, och 50 kg packpåse. Dessa väskor kan sättas i jumbopåse som ditt krav. OEM är tillgängligt. Avsändningsföretag bestäms av frakt- och skeppsperioden eller utses.
Kontakta oss s
Namn: Mandy Zhang
Mobil / Whatsapp / Wechat: +8618633068960
Skype: mandyzff
E-post: Mandy på hhfertilizer.com
Webbplats: www.hhfertilizer.com
www.sjzhh.en.alibaba.com
Kontorsadress: Rum 713, Bygg A, Diamond Plaza, Chang'an District, Shijiazhuang, Hebei-provinsen, Kina
Produktkategorier : Organisk gödselmedel